Our aluminum handle type wafer butterfly valve consists of valve body, disc, stem and seat etc. The actuator is the handle, that drives the stem and disc to rotate, to fully close and open the valve. To close the valve, you need to rotate the handle clockwise direction. You need to guarantee the valve fully close in case of leaking.
Our valve mainly produced by ductile iron, but we also have advantage of carbon steel and stainless-steel material for butterfly valve. The main advantage of ductile iron is that it has nice strength to weight ratio. The cost of DI is lower than carbon steel or stainless steel. DI material mainly used in lower pressure condition. The handle is made by aluminum alloy, it can protect the actuator from harsh condition like high corrosivity, steam etc.
Aluminum handle wafer butterfly valve
Aluminum handle wafer butterfly valve is a butterfly valve with aluminum material handle, the main advantages of aluminum handle wafer butterfly valve is that has low torque, long life cycle.  Small operating torque, convenient operation, labor-saving and smart, these valves have high sturdiness, long life, high performance and resistance to corrosion. beside the handle, the valve body and disc are all Ductile iron, the Shaft is SS410 or more higher-level class materials, Tianjin Zhongfa valve Co., ltd, who can supplier the wafer butterfly valve from DN100(4 Inch) to DN300(12 Inch) for you, we can offer the pictures and drawings, overall dimensions, specifications and models, latest prices, product catalogues and other information, welcome to email (sales@tjzfvalves.com) to consult and purchase.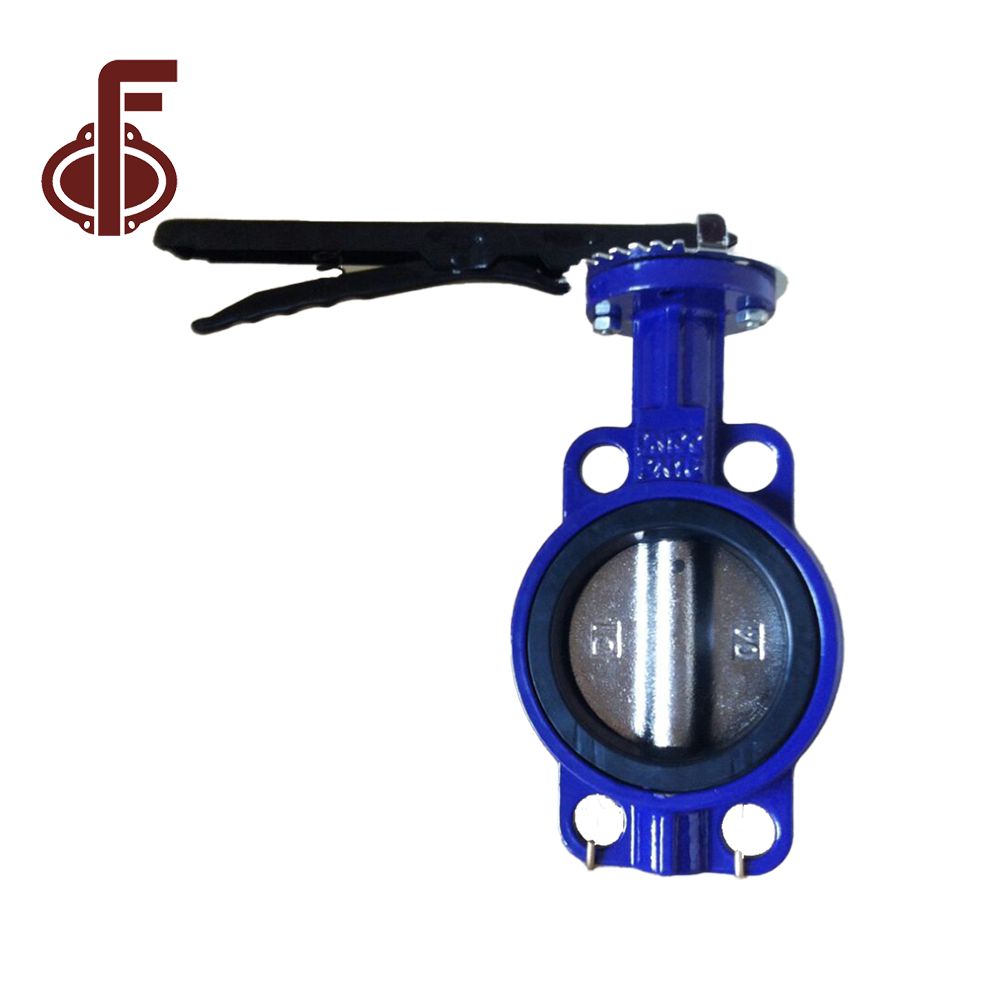 We face the global valve service. Its product classification is complete, the commonly used product size is sufficient, and our quality control is strict, we have a very professional after-sales team, so there is no worries after sales. Any issue about the wafer butterfly valve during the project process, please do not hesitate to contact us. We are pleasure to help you resolve the problem.
---
Post time: Jun-03-2019